Dealer Vehicle Registration System in Punjab, Now Get registered
Vehicle at Dealer point.
This is a newly system is introduced by Punjab government. This will be spread very soon throughout the province.
Multiple Choice Questions Tests With Answers,Online Free Tests for Entry Tests and Exams Preparation of Jobs. This website Page is particularly designed for Online ...
Read More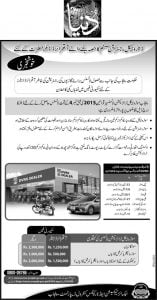 Islamic Studies Online MCQS Practice Test Islamic Studies Islamiat Islamyat ...
Read More
Biology Solved MCQS for KMU CAT Entry Test Preparation, Download ...
Read More